Ministries of First Church
Below are a few of the ministries we support here at First Church through our prayers, our presence, our gifts, and our service:

Main Street MarketPlace Meeting Place
We support our local China Grove cooperative Christian ministry in a variety of ways.
To learn more about this ministry, please visit their website at www.marketandmeeting.org.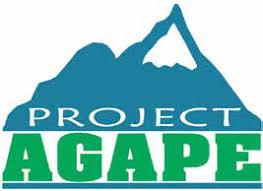 Project AGAPE
We have been ardent supporters of Project AGAPE for many years. This is a joint venture between the NC Conference and the Western NC Conference of The United Methodist Church that works in mission and ministry with the people of Armenia.
For more information contact the church office.
Our Fall AGAPE collection for Armenia runs throughout the month of September. Our focus will be on new shoes, school supplies, twin bed mattresses, children's clothing, Christmas boxes, home furnishings (sofa, tables, chairs, bed frames, chest of drawers), kitchen supplies (pots and pans, kitchenware), bedroom supplies (sheets, towels, blankets), and hygiene supplies. Items cannot be electrical. If you have any questions, please contact Wanda Watts at wattswe@windstream.net.

Rowan one church one child
Rowan One Church One Child (ROCOC) is a partnership between Rowan County Department of Social Services (RCDSS) and Rowan County churches whose purpose is to ensure healthy, safe, and protective outcomes for Rowan County children and teenagers who are victimized and traumatized by sexual, physical, and emotional abuse, neglect, or dependency who are currently receiving Child Protective, In-Home Case Management, Foster Care, or Adoption services from the RCDSS Children Services Division. ROCOC's goal is to keep birth families intact or assist relative caregivers who provide care to children. To learn more, visit their website at https://www.rowancountync.gov/830/One-Church-One-Child

Rowan Helping Ministries
We support Rowan Helping Ministries in Salisbury in a variety of ways.
To learn more about this ministry, please visit their website at rowanhelpingministries.org.