Wonder-full Wednesdays
Our Wonder-Full Wednesdays are currently on hold due to concerns about mitigating transmission of the COVID-19 virus.
Wonder-full Wednesday Event Schedule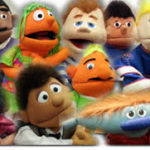 Gentle Yoga
[The New Old Building aka "The N.O.B."]
Puppets of Praise
[Music Department]
Little Wings of Grace
[Sanctuary]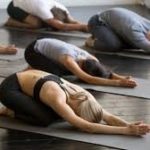 Son-Shine Choir
[Choir Room]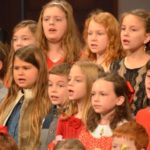 Evening Meal
[Langford Hall]


Building Faith "Brick by Brick" Children's Program
[The New Old Building]

Chancel Choir Rehearsal
[Choir Room]
Menu Schedule
We try to offer a variety of meals during the course of our Wonder-full Wednesday evenings. We also have options available for vegetarians and children most days. If you have any questions, please see a staff member or give the church office a call and we can help you. Please RSVP for the Wednesday meal by the Monday before to the church office. We hope you'll be able to join us soon!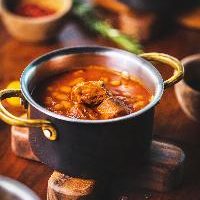 Adult: Shepherd's Pie, Salad Bar and Dessert

Kids: Grilled Cheese, Chips, Yogurt
$5.50 per Adult Meal
$2.50 per Child Meal (1/2 size of an adult meal)
$1.00 per Kid's Plate (Grilled Cheese, etc.)
Youth Chili Cookoff
Kids: Grilled Cheese, Chips, Yogurt
Donations only
Adult: Chicken Pot Pie, Fruit, Dessert
Kids: Grilled Cheese, Chips, Yogurt
Option Two: Chef Salad
$5.50 per Adult Meal or Option Two
$2.50 per Child Meal (1/2 size of an adult meal)
$1.00 per Kid's Plate (Grilled Cheese, etc.)
Adult: Spaghetti, Garlic Bread and Dessert
Kids: Grilled Cheese, Chips, Yogurt
$5.50 per Adult Meal or Option Two
$2.50 per Child Meal (1/2 size of an adult meal)
$1.00 per Kid's Plate (Grilled Cheese, etc.)
Adult: Tacos, Fixings and Dessert
Option Two: Baked Potato
Kids: Grilled Cheese, Chips, Yogurt
$5.50 per Adult Meal or Option Two
$2.50 per Child Meal (1/2 size of an adult meal)
$1.00 per Kid's Plate (Grilled Cheese, etc.)
Adult: BBQ Chicken, Green Beans, Mac and Cheese, Rolls and Desserts
Kids: Grilled Cheese, Chips, Yogurt
Option Two: Chef Salad
$5.50 per Adult Meal or Option Two
$2.50 per Child Meal (1/2 size of an adult meal)
$1.00 per Kid's Plate (Grilled Cheese, etc.)
Adult: Lasagna, Garlic Bread, Salad Bar and Dessert
Kids: Grilled Cheese, Chips, Yogurt
$5.50 per Adult Meal
$2.50 per Child Meal (1/2 size of an adult meal)
$1.00 per Kid's Plate (Grilled Cheese, etc.)
Adult: Meatloaf, Mashed Potatoes, Peas and Dessert
Kids: Grilled Cheese, Chips, Yogurt
Option Two: Chef Salad
$5.50 per Adult Meal or Option Two
$2.50 per Child Meal (1/2 size of an adult meal)
$1.00 per Kid's Plate (Grilled Cheese, etc.)
Adult: Chicken Noodles, Salad Bar and Dessert
Kids: Grilled Cheese, Chips, Yogurt
$5.50 per Adult Meal
$2.50 per Child Meal (1/2 size of an adult meal)
$1.00 per Kid's Plate (Grilled Cheese, etc.)
Adult: Beef Tips with Mushrooms, Mashed Potatoes, Green Beans, Rolls and Dessert
Kids: Grilled Cheese, Chips, Yogurt
Option Two: Chef Salad
$5.50 per Adult Meal or Option Two
$2.50 per Child Meal (1/2 size of an adult meal)
$1.00 per Kid's Plate (Grilled Cheese, etc.)
Adult: Shepherd's Pie, Salad Bar and Dessert
Kids: Grilled Cheese, Chips, Yogurt
$5.50 per Adult Meal
$2.50 per Child Meal (1/2 size of an adult meal)
$1.00 per Kid's Plate (Grilled Cheese, etc.)
Adult: Spaghetti, Garlic Bread and Dessert
Kids: Grilled Cheese, Chips, Yogurt
Option Two: Chef Salad
$5.50 per Adult Meal or Option Two
$2.50 per Child Meal (1/2 size of an adult meal)
$1.00 per Kid's Plate (Grilled Cheese, etc.)
Adult: Tacos, Fixings and Dessert
Kids: Grilled Cheese, Chips, Yogurt
Option Two: Baked Potato
$5.50 per Adult Meal or Option Two
$2.50 per Child Meal (1/2 size of an adult meal)
$1.00 per Kid's Plate (Grilled Cheese, etc.)